The Venture Force Team
>
>
The Venture Force Team
---
Venture Force is managed by a team of enthusiastic individuals whose dedication ensures that we provide exciting, fulfilling, demanding, adventures and courses.
THE VENTURE FORCE TEAM
Tom Tuckwood – Company Director + Expedition Manager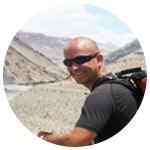 Tom's passion, experience and qualifications stem from a childhood love of the outdoors, an extensive career in Scottish Mountain Rescue Service, leading and managing in excess of over 80 overseas expeditions and a background in International policing both at home and abroad.  Tom has lead expeditions all over the world to locations such as Alaska, Ghana, Nepal, Sumatra, Morocco, Mongolia, India, Vietnam, Namibia, Botswana and Ecuador to name just a few. This depth of experience enables him to oversee the formulation of exciting, fulfilling and fun adventures, courses and projects using safety as a baseline.  It's impossible to keep him tied to the desk though!
---
 Graham Mcdonald – Company Director + Expedition Manager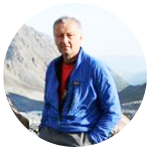 Graham has been involved in overseas expeditions since the early 1980s, and has led trips to many of the destinations we currently journey to.  A teacher by profession, Graham has worked extensively in the field of outdoor learning and has an in depth knowledge of the ingredients required for a successful school trip and, more importantly, how to deliver them.  Add to that his long time involvement in Mountain Rescue he is ideally placed to deliver safe and successful adventures.
Graham is really at home in the mountains – give him a tent and a ration pack and he'll be happy!
---
Chris Jopling – Expedition Manager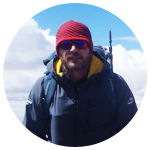 Chris started planning and leading expeditions worldwide in 2002 and has since gathered a wealth of experience and knowledge working with groups of all ages. Extensive personal travel and expeditions to places including Mongolia, Ethiopia, Namibia, Peru, Norway, Tanzania and India have equipped him with the skills to safely facilitate expeditions in the most demanding of environments .
Following a 24 year career in the British Army, Chris focused his attention on the outdoors and now spends his time leading expeditions, training and assessing Duke of Edinburgh's Award expedition teams, delivering team building packages and occasionally working as a ski instructor. He is determined to avoid getting a 'proper job' for as long as possible!
---
Steve Bolton – Business Manager + Company Director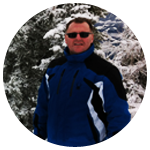 Venture Force is the fulfilment of a joint vision spawned many years ago; it was always the dream to run an outdoor adventure company as they savoured a love for travel, the outdoors and adventure. Throughout Steve's life he has travelled extensively and visited many different places, always venturing 'off the beaten track' never following the typical tourist route. The experiences Steve has gained and the many people he has met along the way have spurred him to develop those early ideas, realise a boyhood dream, and put his ideas into practice.  Combining Steve's 25+ years of business knowledge with the experience and outdoor skills of his Business partners has created the perfect blend of skills, experience and enthusiasm!
---
Susie Chesher – Systems and compliance manager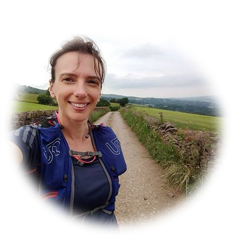 Susie joined Venture Force in 2018 and has 19 years of experience working in office administration, gained mainly through working in the Higher Education sector.
Susie is happiest when she is adventuring outdoors and can usually be found running, hiking or scrambling up fells in the Peak District.  Susie's passion is trail running and she competes at distances from 10k up to 100 miles ultra races.  She has previously run for England at ultra-distance and has one of the fastest UK women's off-road times for running 100 miles.
---