The Venture Force Team
>
>
The Venture Force Team
---
Venture Force is managed by a team of enthusiastic individuals whose dedication ensures that we provide exciting, fulfilling, demanding, adventures and courses.
THE VENTURE FORCE TEAM
Tom Tuckwood – Company Director + Expedition Manager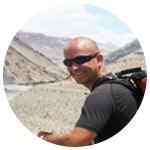 Tom's passion, experience and qualifications stem from a childhood love of the outdoors, an extensive career in Scottish Mountain Rescue Service, leading and managing in excess of over 80 overseas expeditions and a background in International policing both at home and abroad.  Tom has lead expeditions all over the world to locations such as Alaska, Ghana, Nepal, Sumatra, Morocco, Mongolia, India, Vietnam, Namibia, Botswana and Ecuador to name just a few. This depth of experience enables him to oversee the formulation of exciting, fulfilling and fun adventures, courses and projects using safety as a baseline.  It's impossible to keep him tied to the desk though!
---
 Graham Mcdonald – Company Director + Expedition Manager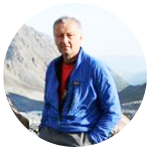 Graham has been involved in overseas expeditions since the early 1980s, and has led trips to many of the destinations we currently journey to.  A teacher by profession, Graham has worked extensively in the field of outdoor learning and has an in depth knowledge of the ingredients required for a successful school trip and, more importantly, how to deliver them.  Add to that his long time involvement in Mountain Rescue he is ideally placed to deliver safe and successful adventures.
Graham is really at home in the mountains – give him a tent and a ration pack and he'll be happy!
---
Chris Jopling – Expedition Manager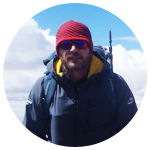 Chris started planning and leading expeditions worldwide in 2002 and has since gathered a wealth of experience and knowledge working with groups of all ages. Extensive personal travel and expeditions to places including Mongolia, Ethiopia, Namibia, Peru, Norway, Tanzania and India have equipped him with the skills to safely facilitate expeditions in the most demanding of environments .
Following a 24 year career in the British Army, Chris focused his attention on the outdoors and now spends his time leading expeditions, training and assessing Duke of Edinburgh's Award expedition teams, delivering team building packages and occasionally working as a ski instructor. He is determined to avoid getting a 'proper job' for as long as possible!
---
Steve Bolton – Business Manager + Company Director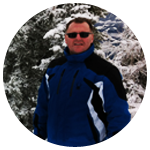 Venture Force is the fulfilment of a joint vision spawned many years ago; it was always our dream to run an outdoor adventure company as we savoured a love for travel, the outdoors and adventure. Throughout my life I've travelled extensively and visited many different places, always venturing 'off the beaten track' never following the typical tourist route. The experiences I've gained and the many people I've met along the way have spurred me to develop those early ideas, realise a boyhood dream, and put my ideas into practice.  Combining my 25+ years of business knowledge with the experience and outdoor skills of my Business partners, we have the perfect blend of skills, experience and enthusiasm!
---
Graham Gibb MBE – Operations Room Manager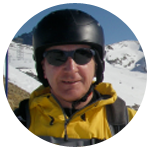 Graham  is a retired Police Inspector with 32 years service during which he held the position of Team Leader of the joint Grampian Police and Braemar Mountain Rescue Teams. In 1996 he was honoured by Her Majesty the Queen with an MBE for his services to Mountain Rescue. Graham is now Honorary Vice President of Braemar Mountain Rescue Team. A keen mountaineer with a particular interest in winter climbing, ski touring and 'off piste' skiing Graham is a qualified Winter Mountain Leader, Telemark Ski Instructor, and Search Manager.  His other interests include restoring old sports cars and landscaping his extensive garden.
In addition to his mountain rescue work, Graham was also a 'Search Advisor/Coordinator' for countless 'missing person' enquiries during his police career. As a result of his experience and years of extensive research Graham is now recognised as one of the country's leading experts on people who go missing. He has lectured on the subject around the world, developed radical methods for finding people and his work has been published and used by police forces throughout the world. He is currently an 'Expert Adviser' to the Serious Organised Crime Agency – Specialist Operations Centre assisting police forces throughout the UK to find people reported missing.
Graham has spent a lifetime managing and coordinating serious incidents, operating in extreme environments, and conducting ground breaking research. Who better to manage our operations for us!
---
Niall Ritchie – Technical Advisor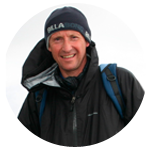 Principal teacher of guidance at Banchory Academy, Aberdeenshire, Niall has over 26 years of teaching experience much of which has been spent passing his love for the mountains to students in the form of expeditions, training and adventures.
He is the holder of  summer and Winter Mountain leader Awards and the Mountain Instructors Certificate (MIC).  Combined with vast experience and knowledge of the hills and mountains we are happy to have Niall as the Technical Advisor for Venture Force.  He provides us with advice and guidance on all aspects of training, expeditions and adventure.
However, having travelled and climbed far and wide Scotland's mountains are still his playground and his first love.  Niall has moved ever closer to completion of the Munros and the knowledge that he has experienced some of the most beautiful landscapes on our planet which compliments his passion for mountain photography  that led him to become a member of the Scottish Mountaineering Club and its photographic editor for the past ten years.
Thankfully Niall views this as just the start of his mountain apprenticeship and has many bright ideas for the future, which is wonderful for us at Venture Force and we're grateful for his constant advice and assistance.
---
Jas Hepburn – Technical Advisor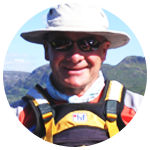 Jas is a PE teacher by degree but has spent nearly all of his life playing and working in the great outdoors. His passion is introducing and developing people of all ages into the greatest workplace on earth – the outdoors. He has paddled and climbed around the world from Achiltibuie to Alaska. Killiekrankie to Kenya!   Jas has a raft of coaching certificates including Level 5 Inland Canoe and Level 4 Sea Kayak, and Level 1 Rugby.  He is a Strength and Conditioning coach with the Highland Institute of Sport. He holds the Mountain Instructor Certificate award and was responsible for training and assessing as part of the Mountain Leader Scheme while on the staff of Glenmore Lodge. Jas has a passion for ski touring and holds BASI 2 awards for the Telemark and Alpine ski disciplines.
He also loves a good ceilidh and sing song no matter where the location.