Overseas Expeditions
---
BESPOKE OVERSEAS EXPEDITIONS
Welcome to Venture Force's Overseas Expeditions page. We are a provider of first class, bespoke, life changing and mind blowing adventures to just about anywhere on the planet! Our expeditions allow students of all backgrounds, ages and abilities to develop in a challenging yet safe environment. We offer adventure with a purpose be that personal development, environmental conservation, community work, cultural awareness or charitable fundraising. All of our expeditions and programmes are bespoke, so YOU choose what YOU want and we'll do the rest!
---
WHAT COULD YOU DO AND WHERE COULD YOU GO?
The world is your oyster!  We have travelled to all sorts of destinations across the globe – but the choice is yours.  If it is possible to take you there, we'll make it happen! What your team might do once you're on expedition is again up to you. We will create an itinerary to meet your requirements.  However, each phase of the expedition will be built around the aim of personal development.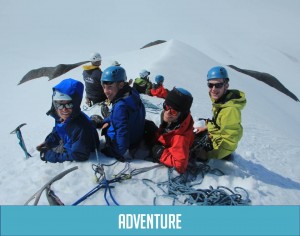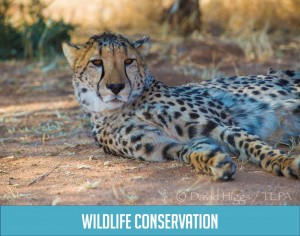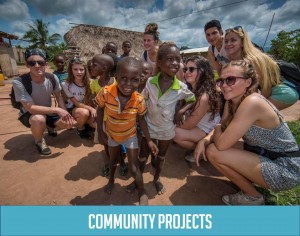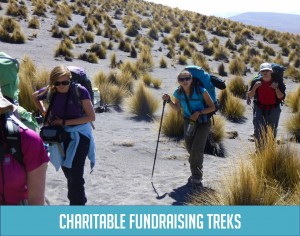 ---
EXAMPLE EXPEDITIONS
WILDLIFE CONSERVATION EXPEDITION SUMATRA
Our teams travelled to the outstanding Sumatran rainforest and worked closely with the Sumatran Orangutan Conservation Project to increased their knowledge of the issues surrounding the protection of endangered species and what they could to to help. The teams also adventured through the local area to gain an insight into the culture, traditions and heritage of this incredible country.

ORPHANAGE CONSTRUCTION PROJECT GHANA
Our teams travel to the Volta Region in Ghana and helped to build a much needed orphanange for the local children which is funded by the Venture Force Foundation (our very own charity). Our teams returned having not only made and laid over 700 concrete blocks (a magnificent effort), but also learned about the people of the Volta region, their heritage, culture, religion and made many, many friends.

NEPAL
Nepal has SO much to offer for an expedition. The Himalayas are right on your doorstep so trekking is the obvious choice – Everest Base Camp, Annapurna Base Camp or something a little bit smaller. However, Nepal is not just about trekking and teams in the past have got stuck into community projects, white water rafting, visits to the beautiful town of Pokhara, cultural exploration in Kathmandu and safaris in Chitwan National Park.

OVERLAND EXPEDITION – NAMIBIA AND BOTSWANA
Our teams travelled in special overland trucks through the amazing countries of Namibia and Botswana, experiencing the varied environments and cultures of the different countries. The students returned from this bespoke personal development expedition having developed as individuals; knowing their strengths and limitations and how to work well in a team.

ECUADOR
From trekking in Mt Cotopaxi National Park to whale watching on Isla de la Plata and riding the Devils Nose train, Ecuador is packed with suprises. The team will start their expedition journey in the foothills of the Andes where they will get stuck into rural life, learning about the culture of Ecuador. The team will then travel to Mt Cotopaxi National Park for a trek and finally to the coast for a bit of rest and relaxation.

SOUTHERN PERU
Our teams spend time living in the Amazonian Jungle and trekked the Salkantay trail to Machu Picchu, followed by a spectacular summit of El Misti (5,900m) and a community project in a small rural Andean Village. The teams returned with heightened understanding of the people of Peru and of life in extreme environments. All three teams returned confident, enthusiastic and aware of their strengths as an individual and as a team.

---
WHY VENTURE FORCE: Big enough to cope, small enough to care!
We like to think we are different from other expeditions provides. We are a small, close knit team, who work very closely with the schools we have the privilege to work with. We really care about the 'full expedition experience', not just in terms of the end product, but also the build up process over the preceding months or years.
Although we are small, we have experience running bespoke expeditions all over the globe, including the UK and will design the programmes to fit your needs! We employ first class leaders who have a wealth of experience in the environment they will be operating in but also in the personal development of young people.
In addition, we have a excellent safety and support system which is operational 24 hours per day during a UK programme or overseas expedition, meaning that we are prepared to deal with anything. We also ensure that a minimum of two expedition leaders and two school teachers form the leader team for each expedition in order to ensure safety and provide excellent pastoral care.
---
WANT TO KNOW MORE?
If you would like to know more about the expeditions we could run for you or to get a cost estimate for an expedition, please drop us a message using the facility below.
[contact-form to='info@ventureforce.co.uk' subject='Enquiry Online – Schools Expeditions'][contact-field label='Name' type='name' required='1'/][contact-field label='Email' type='email' required='1'/][contact-field label='School' type='text'/][contact-field label='Enquiry' type='textarea'/][/contact-form]
The adventure starts here…